2018-2019 Season
Winter Concert
Robert Barney, Artistic Director

Brian Hagar-McKee, Training Chorus Director
Yvonne Gobis, Accompanist
Join us for a program of festive choral music by Bernstein, Bach, Vierdanck, Praetorius, Handel and others performed by our three ensembles:  Training Chorus, Repertory Chorus and High School Ensembles. Rounds frame our program, and we'll invite you to sing with us, too!
Sunday, December 16, 2018   •  4 pm
Second Church in Newton
60 Highland Street, West Newton MA
Tickets $20, $15 students & seniors,
FREE under age 15
Save $5 by ordering online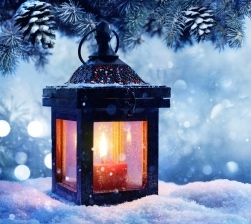 Our Future
Our plans for 2018-2019 include a June singing weekend in New York City, a repeat of Waiting for Cousin Sebastian, a concert in the mid-day series at historic King's Chapel in Boston, and our own Winter and Spring concert programs.
Our future depends on you:  come to our concerts, download a poster, or donate through our website.  Thank you for your support!
Our History
Since its beginnings more than 45 years ago, Youth pro Musica has offered the very best in music education and choral training to young Boston area singers.

In the past decade, Youth pro Musica has hosted touring youth choruses from Europe and Canada, performed with major Boston-area choruses, presented concerts in our home community of Newton, MA and in other cities and towns in the metropolitan Boston area.  YpM has traveled to New York City and Montreal to perform.  YpM was featured in the world premiere and recording of Ralf Gawlick's children's cantata Kinderkreuzzug and was the featured ensemble in the 2017 debut of Waiting for Cousin Sebastian, a theatrical presentation which was part of the annual Bach Birthday Bash at First Lutheran Church in Boston.