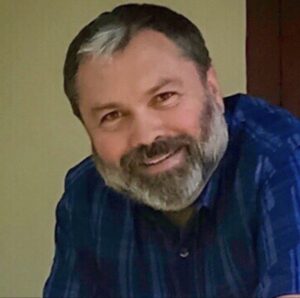 Robert Barney, Artistic Director
Youth pro Musica
Robert Barney joined YpM as its Artistic Director in 2009. Mr. Barney maintains an active musical career as a choral director, performer, teacher, and church musician. He has served as Director of Music for Trinity Episcopal Church in Concord, MA since 1994 and has has taught voice, piano and organ for more than 25 years.
An accomplished tenor, he is a founding member of and artistic advisor for the Seraphim Singers, a professional chorus dedicated to the performance of sacred music, and has performed as a soloist at Wellesley College and the Connecticut Early Music Festival.
In March of 2010, Mr. Barney directed the Boys' Chorus for the Massachusetts Northeast Junior Districts Choral Festival.
From 1999-2004, he was Associate Conductor of the Treble Chorus of New England and was appointed Interim Artistic Director from 2004-2006.
From 1985-1997, Mr. Barney served as Artistic Director for the Boston Gay Men's Chorus. During his tenure, the chorus recorded two CDs for the AFKA label, one featuring holiday music and the other featuring new music written for men's choruses.
Mr. Barney has performed organ recitals in the United States and Europe, for conventions of the Organ Historical Society, the American Guild of Organists, and the Association of Anglican Musicians, focusing his attention on historic instruments.
Mr. Barney holds degrees from Concordia College and The New England Conservatory of Music.
His teachers include Ruth Taylor, Ralph Schultz, Robert Owen, Robert Schunemann, Donald Teeters, Frank Taylor and Yuko Hayashi.